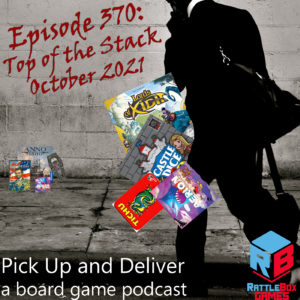 Brendan shares his monthly roundup and prepares for the next month. Join us, won't you?
Other games mentioned
Top of the Stack, October 2021
How did you do on your Top of the Stack gaming goals? What goals are you setting for next month? Head over to boardgamegeek guild #3269 and share your plan!
Pick Up & Deliver 370: Top of the Stack, October 2021