Get the game.

In the autumn of 2015, 114 backers helped us fund our first production run of CROMLECH, which is currently in process for a release next year. We can't wait to get this out into the world, and are looking forward to seeing you play it!  We'll soon be publishing a list of conventions and other places where you can join us for a game of CROMLECH, but in the meantime, you can download the print-and-play (with early prototype art) to try it yourself.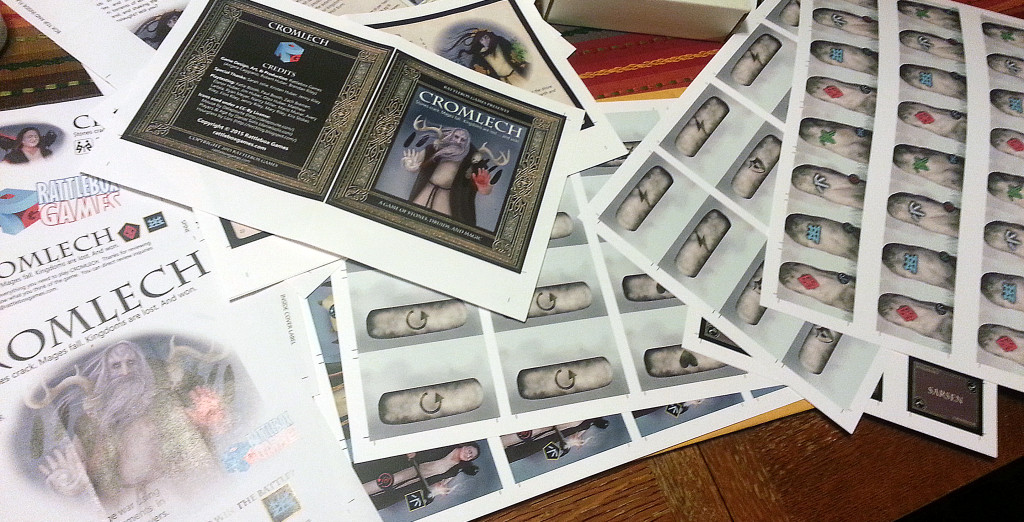 Print and Play

Pre-order the game

This "proof of concept" print-and-play package uses prototype art and a simple rulebook layout to convey the idea of the game.  THE ART AND RULEBOOK IN THE PRINT AND PLAY ARE NOT FINAL.

This set includes six PDFs:
Start here – component list and document guide
Rulebook – the rules (also on the Learn to Play page).
Lintels & Druids, Stones – two sets of different size cards.
Black and White card set also

DOWNLOAD IT NOW for free!
Cromlech PnP Version 0.7b (zip file – updated rules 1 Dec 2015)

Print and Play version

Coming soon – a CROMLECH pre-order page.
ABOUT CROMLECH
HOW TO PLAY CROMLECH