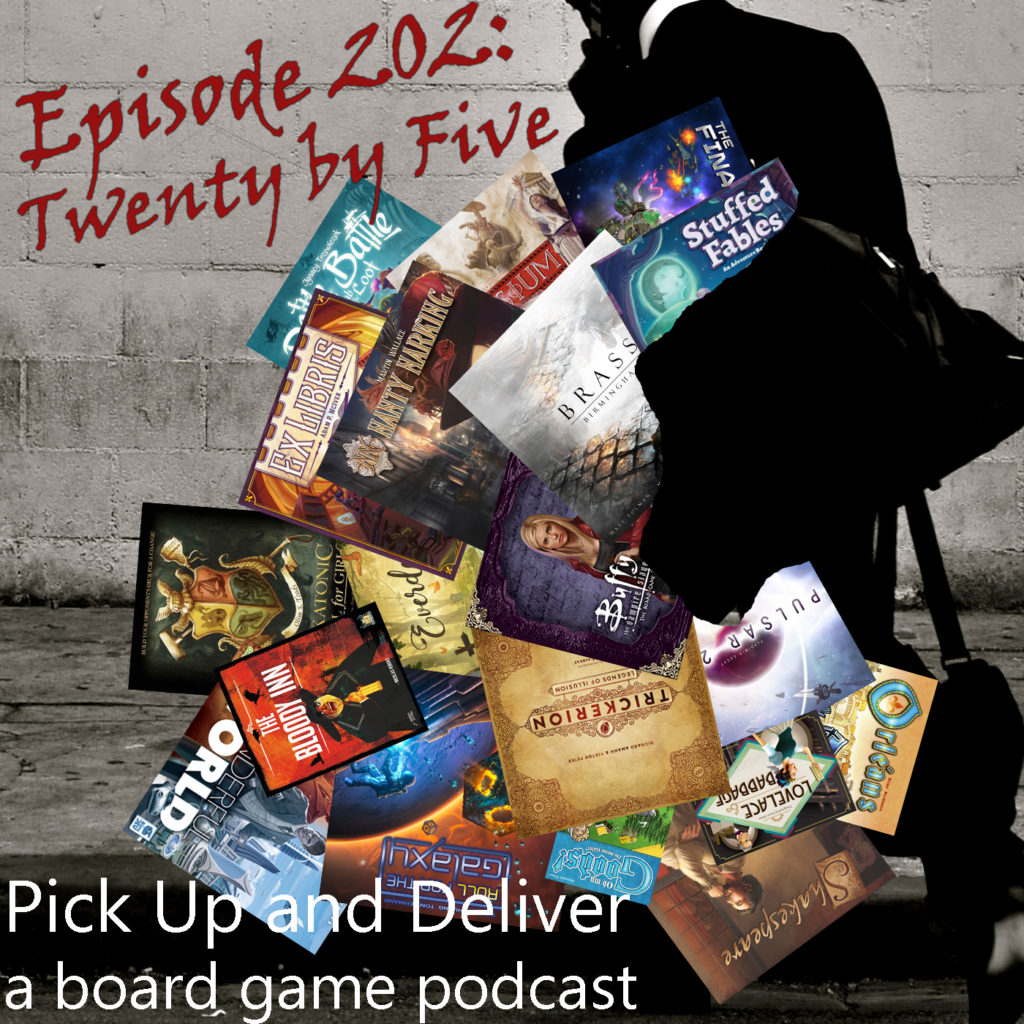 Brendan shares one of this year's goals – his family's 20×5 challenge, in which they pick twenty games to play five times each this year.
Games by category:

Recently played (7): The Final Flicktier; Rattle, Battle, Grab the Loot; The Adventurers; Nanty Narking; It's a Wonderful World; Lovelace & Babbage; Everdell
Aspirational games (5): Elysium, Trickerion, Buffy the Vampire Slayer, Orleans, Shakespeare, Roll for the Galaxy
Nostalgia (4): Miskatonic School for Girls, Stuffed Fables, Roll for the Galaxy, Ex Libris
Big games (2): Pulsar 2849, Brass, Trickerion*
Light games (2): Oh My Goods!, The Bloody Inn
What challenges have you set for yourself this year? Head over to Boardgame Geek guild #3269 and let us know!
Pick Up & Deliver 202: Twenty by Five