You you need expert board game insights, phone Booth! Paul Booth joins Rob and Brendan today to discuss Wingspan's bout against Just One and what happens when Scythe takes on Spirit Island!
Bout 3: Wingspan vs. Just One
Bout 4: Scythe vs Spirit Island
The bracket's getting harder and harder to predict. Here we are when this episode dropped.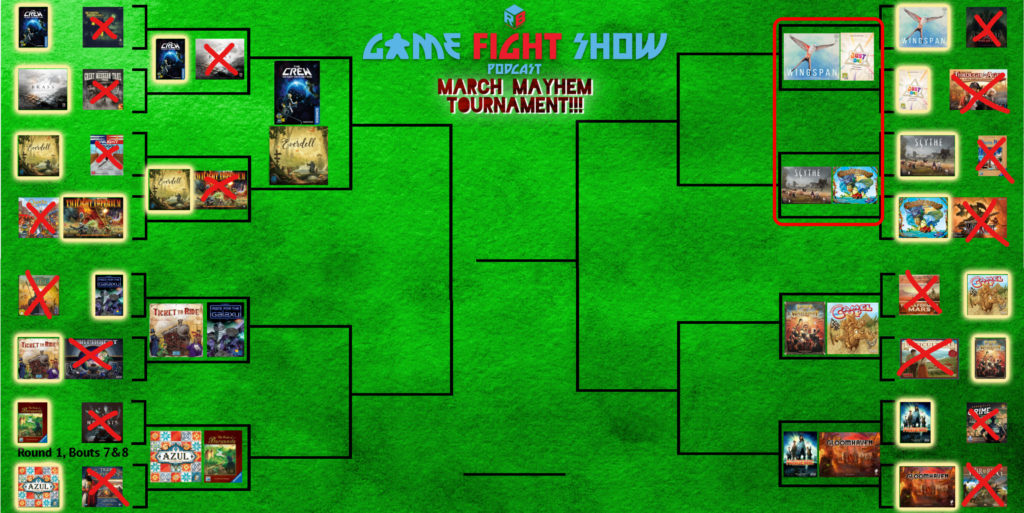 (Game Fight Show) March Mayhem 2021 ep10: Round 2, Bouts 5 & 6