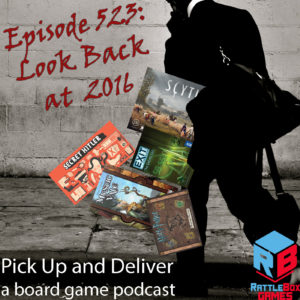 Brendan takes a look back at the games that came out in 2016 and shares his favorites. Join us, won't you?
The next 10 'top' games from 2016 for me:
What are your favorite games from 2016? Which ones do you rate more highly (or lower) than Brendan does? Join the conversation over at Boardgamegeek in guild 3269.
Pick Up & Deliver 523: Look Back at 2016